Company Overview
99, boul de l'Aéroport
Canada
Faim Museau, based in Canada, was founded in 2008 by a canine behavior coach. The company's mission is to optimize the health and wellbeing of companion animals through a biologically appropriate diet, with the goal of "making raw, natural meals accessible and easy for family pets and their owners." Its products contain fresh meat, organs and offal. It offers a selection of medallions, recreational bones and dehydrated treats via its network of more than 250 stores.
Current & Historical Data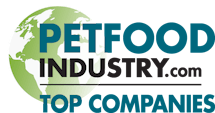 Log in to access production data for this company.
By submitting this form, you acknowledge that use of your data is governed by our Privacy Policy.