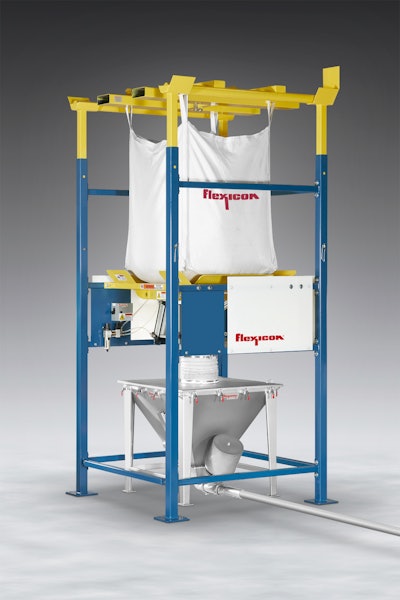 The Flexicon BFF Series Bulk Bag Discharger maintains dust control during bag spout connection, preventing product and plant contamination.
It features a forklift-compatible bag-lifting frame for easy strap insertion and suspension into top-mounted cradle cups.
A SPOUT-LOCK clamp ring and TELE-TUBE tube ensure clean spout connections and steady bag tension during material discharge.
FLOW-FLEXER bag activators facilitate material flow by loosening compacted contents and raising the bag bottom, allowing total evacuation. Optional features include a Rotary Airlock Valve and POP-TOP frame posts for enhanced flow promotion, with construction options in carbon steel or stainless steel.