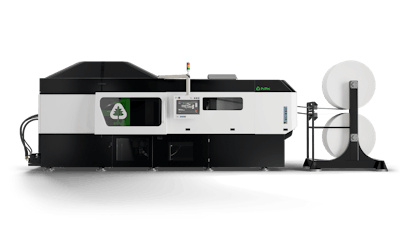 PulPac launches the PulPac Scala machine platform, a major step in making Dry Molded Fiber technology globally accessible.
The Scala platform combines injection molding technology with PulPac's unique Mill-to-Web fiber unit, initially sold by launch partner Huarong Group for fiber-based lids.
Dry Molded Fiber is a game-changing, sustainable packaging technology designed to replace single-use plastic, offering resource-efficient and cost-effective solutions.
The PulPac Scala, compact and scalable, is positioned as an approachable alternative for packaging producers looking to enter the sustainable market, offering lower investment costs compared to the PulPac Modula.