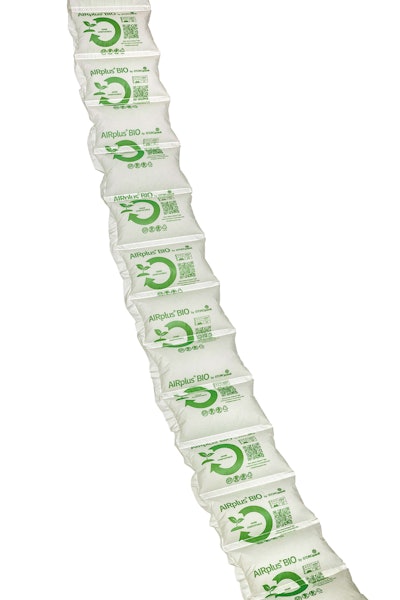 Storopack introduces AIRplus BIO Home Compostable air cushion film, focusing on sustainability through its partial bio-based composition and home compostability.
The lightweight cushions reduce shipping weight and plastic waste while being certified by TÜV Austria for home composting, degrading at least 90% within 365 days.
Storopack rejects misleading labels and oxo-degradable additives, emphasizing its commitment to truly compostable materials and avoiding microplastics.
Disposal options vary by region, and recipients can use the QR code on the packaging to learn about appropriate disposal methods in their area.