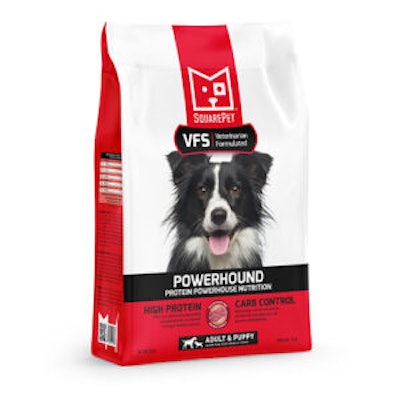 The SquarePet VFS POWERHOUND dog food is designed to keep dogs strong and active, focusing on joint and digestive health.
This high-protein, energy-dense dog nutrition contains less than 10% dietary starch, providing essential carnivorous amino acids from meat-based protein sources.
VFS POWERHOUND supports energy levels, muscle and bone health, and promotes lean body mass for optimal body condition and weight control.
Available in Turkey, Chicken, and Red Meat formulas.