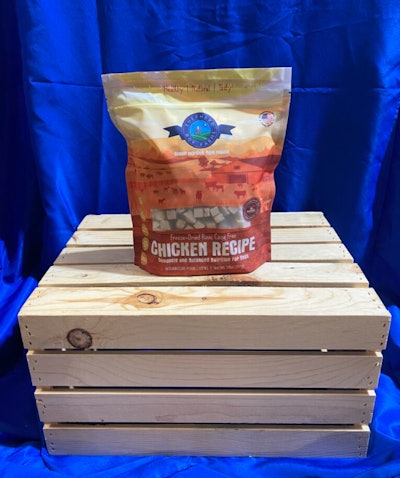 The dog food is crafted from raw ingredients sourced directly from U.S. farms, featuring premium protein options and organic whole fruits and vegetables, with no synthetic supplements, grain, gluten, additives or preservatives.
It can be fed as a complete meal or nutritious topper.
The brand uses a meticulous in-house process involving flash-freezing, vacuum chamber, sublimation and freeze-drying to preserve the food's freshness and nutrients.
Available in four proteins, including Chicken, Beef, Bison and Fish Medley.