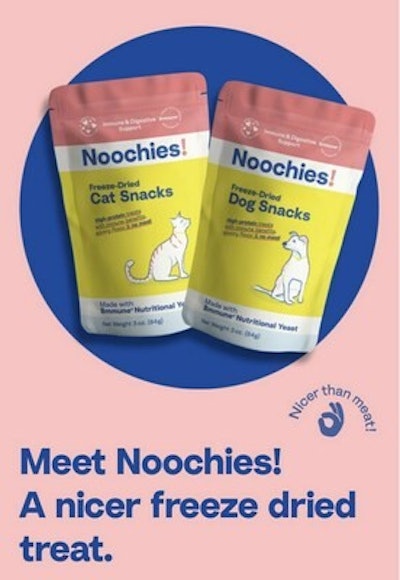 The Noochies! Freeze-Dried dog snacks are packed with essential B vitamins and high in protein. These nutrient-packed morsels are great for immune, digestive and heart health.

The Noochies! Freeze-Dried cat snacks are high in fiber and packed with B vitamins to support your cat's gut health, digestion and immune system.
Both dog and cat snacks contain no meat.
Made with our patented Bmmune with fermented proteins.