Company Overview
P.O. Box 156
United States
Diamond Pet Foods manufactures three brands of food for dogs and cats. The family-owned and privately held company headquartered in Missouri, USA, also manufactures in South Carolina, Arkansas and California, USA. Annual revenue is not reported publicly since the company is owned by the Schell and Kampeter families.
Current & Historical Data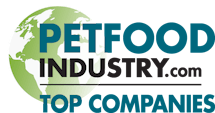 Log in to access production data for this company.
By submitting this form, you acknowledge that use of your data is governed by our Privacy Policy.