Company Overview
55 West Port Plaza Drive
Suite 200
United States
Instinct (formerly Nature's Variety) produces premium raw pet foods, with headquarters in St. Louis, Missouri, USA, and manufacturing operations in Lincoln, Nebraska, USA. Products are sold at pet specialty retailers, Petco, PetSmart, Chewy.com and neighborhood pet stores. Instinct is owned by Agrolimen and acts as a standalone company within the parent.
Current & Historical Data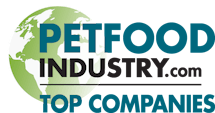 Log in to access production data for this company.
By submitting this form, you acknowledge that use of your data is governed by our Privacy Policy.