Company Overview
315 Cool Springs Boulevard
United States
Mars Petcare is the world's leading pet food company. Its nearly 50 pet food brands include five, billion-dollar brands. The company is increasingly looking to diversify its revenue streams. Mars Petcare also owns the BluePearl chain of emergency and specialty veterinary care clinics Banfield and VCA animal hospitals.
In 2022, Mars Petcare products held a 17% market share in the U.S. market, according to retail sales data from Nielsen.
This company does not publicly disclose financial data, so annual revenue was estimated or based on survey responses.
Current & Historical Data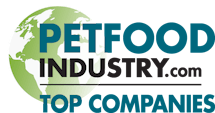 Log in to access production data for this company.
By submitting this form, you acknowledge that use of your data is governed by our Privacy Policy.