Company Overview
Checkerboard Square
United States
Nestlé Purina PetCare remains a top player in the global pet care industry. The company reported strong organic growth in its pet care products in 2022.

Long a leader in the U.S. market, Nestlé Purina also operates pet food factories in 19 countries.

Nestlé Purina claims three headquarters globally: St. Louis, Missouri, USA, for its North American and Latin American operations; Lausanne, Switzerland, in Europe; and Sydney, Australia, covering Asia, Oceania and Africa. Its parent company, Nestlé's world headquarters, is in Vevey, Switzerland.
Current & Historical Data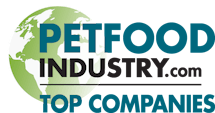 Log in to access production data for this company.
By submitting this form, you acknowledge that use of your data is governed by our Privacy Policy.