Company Overview
#435-44550 South Sumas Road
Canada
Petcurean Pet Nutrition is a Canadian company that produces premium pet foods for dogs and cats. Petcurean pet foods are sold exclusively through pet specialty retailers in Canada, the United States and more than 35 countries internationally. The Petcurean family of brands is committed to sustainability as it pertains to pets, people and the planet.
Current & Historical Data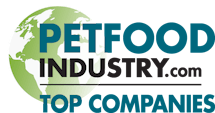 Log in to access production data for this company.
By submitting this form, you acknowledge that use of your data is governed by our Privacy Policy.