Company Overview
Chrášťany 94
Czech Republic
Vafo Group is a privately owned company that develops, produces and distributes premium and super premium pet food and supplements to more than 85 countries worldwide. The Czech company, which also offers private-label services, produces more than 200 thousand tons per year. Recent growth is partly attributable to strategic acquisitions. Subsidiaries include, VAFO Praha, Allco, Prima Pet Premium Oy, VAFO Sverige AB, Carry Pet Food sp. z o.o., Pooch & Mutt Ltd., and Lupus Foder AB.
Current & Historical Data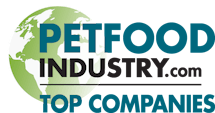 Log in to access production data for this company.
By submitting this form, you acknowledge that use of your data is governed by our Privacy Policy.