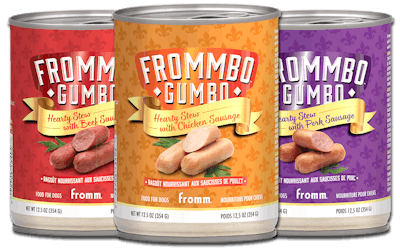 Fromm Family Foods introduces Frommbo Gumbo canned dog food recipes, expanding its canned food line.
The collection includes three savory varieties: Chicken Sausage, Pork Sausage and Beef Sausage, inspired by Southern cuisine.
These nutritionally complete stews feature real sausage cuts, bone broth, potatoes and carrots, suitable for standalone feeding or rotation with other Fromm canned and dry recipes.