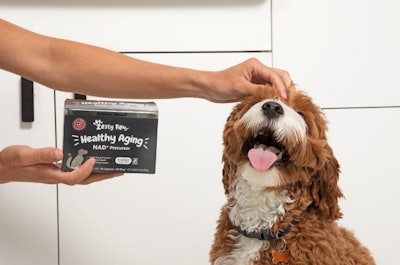 Zesty Paws introduces the Healthy Aging line, designed to address the growing demand for pet products that support the aging process in dogs.
This line is powered by Nicotinamide Adenine Dinucleotide (NAD+), a precursor that aids cellular function, energy and repair mechanisms in dogs.
The Healthy Aging+ line includes a supplement and pill wrap paste, promoting good cognitive and metabolic health and aiding dogs in coping with environmental stress.