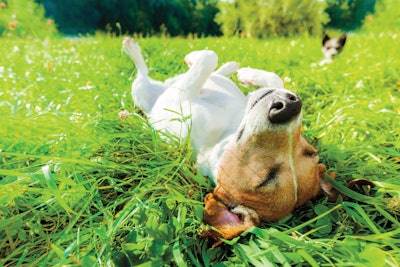 How M&A is shaping the pet food market in 2023
Debbie Phillips-Donaldson – May 1, 2023
As with most years, 2023 is seeing its fair share of pet food mergers & acquisitions (M&A) but deals to date have also included several significant divestitures. Arguably the most noteworthy has been J.M. Smucker's announcement that it's selling most of its pet food and treat brands, including iconic names like 9Lives, Kibbles n' Bits and Gravy Train. The company is keeping only two high-performing brands, Milk-Bone and Meow Mix, plus its private label pet food business.
Inflation drives pet food dollar growth
David Sprinkle – May 1, 2023
U.S. retail sales of pet food rose 16% in 2020, 14% in 2021 and 12% in 2022. For a mature category approaching US$60 billion in annual sales, three years of growth in the double digits might seem to be cause for celebration, but the numbers are deceiving. During 2022, almost all the dollar growth stemmed from price inflation, with the pet food consumer price index increasing 10% year over year, compared with virtually no increase in 2020 and a less than 1% increase in 2021.
Good and bad news: US pet food inflation remains steady
Debbie Phillips-Donaldson – May 19, 2023
U.S. retail price data for April 2023 showed pet food prices were 14.6% higher year over year (YOY) compared to April 2022. This represented just a slight increase over March 2023's 14.4% pet food inflation yet was still nearly three times the U.S. national inflation rate—as shown by the consumer price index (CPI)—of 4.9% YOY. So the pet food figure is definitely a good news/bad news story: good that it seems to have steadied but bad that it's still so painfully high.
What's in a name: Can 'upcycling' attract pet food buyers?
Debbie Phillips-Donaldson – May 25, 2023
As more consumers and businesses focus on sustainability, one of the areas starting to gain more attention is food waste: About 40% of all human food produced globally is lost or goes to waste, according to a report by WWF and Tesco.
Functional pet food drivers: Health, nutrition, science
Debbie Phillips-Donaldson – May 31, 2023
A new study from Kerry shows half of North American pet owners surveyed are willing to pay more for pet foods with functional benefits, with the key to their willingness lying in a keen interest in health and nutrition. While this is nothing new for the pet food market, it reinforces the ongoing strength of the health and wellness trend and corroborates other survey findings, including ones revealing a growing preference for science-backed ingredients and claims.