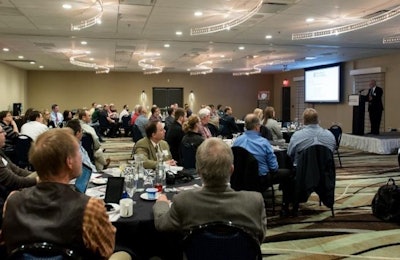 On May 17, Marshfield Food Safety presented the second annual Food Safety Science Conference in Marshfield, Wisconsin. The conference included presentations on recent activity at the Marshfield lab and sessions by academic institutions.
The Cornell Institute for Food Systems (CIFS) presented testing strategies for locating and eliminating Listeria. CIFS also gave behind-the-scenes insights into the 2015 revisions to the Dietary Guidelines for Americans with a detailed discussion about beneficial fatty acids, such as omega-3 and pentadecanoic.
Local manufacturers learned about Food Safety Preventive Controls Alliance from the Institute for Food Safety and Health at Illinois Tech, which founded the alliance. The Food Safety Preventive Controls Alliance consists of industry, academic and government stakeholders whose mission is to develop a nationwide core curriculum, training programs and outreach initiatives to assist human and animal food producers in complying with the Food Safety Modernization Act.
Institute for Food Safety and Health personnel also presented current research on oxidative rancidity.