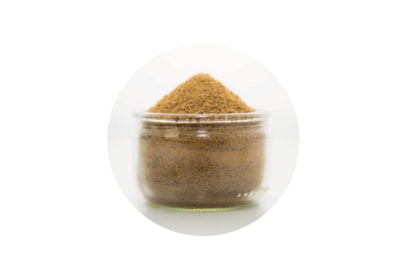 Courtesy of Agronutris
Various types of plant and animal meals appear in the ingredient decks of dog, cat and other pet foods.
The definitions of various types of poultry, fish and mammal meals and others vary, as discussed by Ryan Yamka, PhD, founder of consultancy Luna Science and Nutrition, in his blog.
Learn more about a range of plant and animal meals used in pet foods from these excerpts of Ingredient Issues columns by Greg Aldrich, PhD, Kansas State University professor.
Coconut meal for dog and cat diets: Is this a good option?
Coconut meal, also known as copra meal or coconut flour, is a new ingredient turning up in pet diets very recently. It is being incorporated as an alternative to other starches like grains, tubers and legumes. There is no standard of identity for coconut meal and commercially available sources vary greatly in composition due to growth, harvest and processing conditions. Detailed nutritional evaluation of coconut meal has been limited outside of several studies in pigs.
Lamb meal: Once novel, now a more mainstream commodity in pet food
Lamb meal appears to be a common ingredient in pet food today, having outlived its status as a novel ingredient for elimination diets. As it has become more mainstream, its use has evolved from the "star" sole source in a food to a more support role paired with other proteins.
Chicken meal: Is there anything new with this ingredient's use in pet food?
While chicken meal may be a staple for quality proteins in today's pet foods, there remain several issues. Unfortunately, these may not be something that pet food companies themselves can do much about. Rather, it will depend on additional consumer encouragement to improve label designations. Until then, we need to continue to work through raw material availability and decrease the ash content and not compromise protein quality or shelf-life. Of course, consumer education is important too. They will continue to push for ingredients that are near human-edible. Despite this, chicken meal is here to stay and prudent management is advised.
Soybean meal: A quality ingredient with a lot of critics
There are some other factors that we have to consider when formulating with soy, like mineral availability, palatability, etc., but these are generally addressed quite handily. While soybean meal hasn't fared well in the press, it is a sustainable ingredient with a high-quality nutritional package from the formulator's perspective. It has functionality in the production process, digestibility is high, and judicious use leads to good stools and no flatulence. It may not appeal to everyone, but it certainly is a blue-collar work-a-day ingredient that deserves to be used in pet foods where a "value" purpose can be served.
Fish meal: Supply, preservation biggest challenges for dog and cat diets
Fish meal from marine sources is a valuable ingredient for pet food. It delivers high-quality amino acids in the protein matrix, has nutritionally available minerals, and the residual fat carries a meaningful load of omega-3 fatty acids. The flavor is well accepted by dogs and cats and it has been reasonably priced, if not slightly higher, than most protein meals. There are a wide variety of fish meal products being used in pet foods today — from generic to more species-specific. Fish like salmon, herring and pollock are being used as "named" ingredients. They are especially well-liked in the limited-ingredient diet formats.