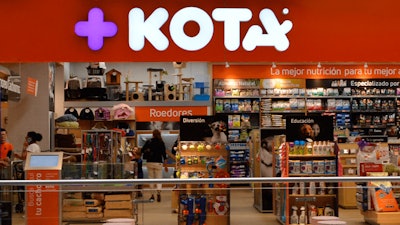 Often, pet food companies in Mexico tend to stay on the same path and with the same product varieties that proved successful in the past. Innovation from these domestic manufacturers is not generally visible, as opposed to foreign companies, who are more likely to innovate.
In this token, most foreign and local pet food product launches from 2015 to date have been premium and superpremium products. The rate of innovation for standard and economy-priced products is slower, as these varieties serve a different type of consumer.
With the rise of the humanization trend in pet food, some companies are changing the rules, deciding to navigate to the route of innovation. This is the case of the Mexican pet food manufacturer Grupo NU3, who has been growing steadily and understanding the key trends and opportunities the local market offers.
New superpremium dry and wet pet foods
In recent months, NU3 expanded its umbrella brand GrandPet, launching in 2019 the Back 2 Nature product line, a holistic grain- and gluten-free variety. Such a product portfolio is rich in animal protein, containing between 26% and 34% of raw protein content, depending on the dog's breed and age, according to the company. In addition, it includes probiotics, vitamins and antioxidants. And, it competes directly with leading imported grain-free products, such as Blue Buffalo and others.
Wet pet food in Mexico has remained unchanged in the past 10 years, with only two major brands dominating the standard-priced product segment. However, NU3 is contributing to expanding the alternatives within this category, launching a full range of superpremium wet dog food products under the umbrella brand Natural Gourmet. Such a product mix is also grain and gluten free.
Lastly, among the latest innovations of the company, there is a complete product line of dehydrated treats and milk substitutes for newborns and puppies.
Is it possible to compete in a crowded environment?
Field research and accurate market information are two fundamentals of successful competition. Moreover, winning companies are demonstrating that combining boldness and business vision with the right information leads to an increase in market share.
In a market with dozens of pet food brands with fair and even superior qualities, only the companies who read and implement the top trends can introduce new products that match producers' capacities and consumers' tastes. Grupo NU3 is a good example of this.