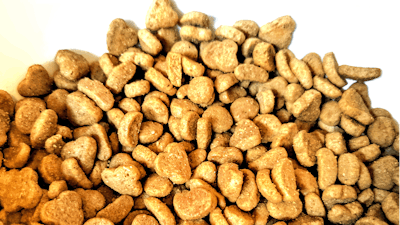 Andrea Gantz
St. Louis, Missouri-based Post Holdings, a consumer packaged goods holding company, intends to acquire the assets of Perfection Pet Foods for US$235 million. The pet food industry acquisition is on track to finalize in the latter part of the fourth quarter of the calendar year 2023, which aligns with Post's first quarter of fiscal year 2024.
Perfection manufactures and packages pet food and baked treat products under private label and co-manufacturing arrangements. Post Holding's acquisition includes Perfection's two manufacturing facilities located in Visalia, California. These facilities will provide Post with expanded manufacturing capabilities, allowing the company to bring a portion of its existing pet food business in-house. Upon the conclusion of this acquisition, Perfection will be integrated into the Post Consumer Brands segment.
Taking into account initial setup costs, Post's management anticipates that Perfection will make a substantial contribution, amounting to approximately US$25 million of Adjusted EBITDA, over the next 12 months following the acquisition's completion. In addition to this financial benefit, Post foresees the acquisition resulting in a tax advantage for the company, with a net present value estimated at around US$20 million. This strategic move is also expected to alleviate the need for future capital expenditures that were previously earmarked for expanding manufacturing capacity.
Smucker sells off Nutrish, 9Lives, other pet food brands
In February, Smucker executives announced plans to sell several pet food brands to Post Holdings. The transaction included the Rachael Ray Nutrish, 9Lives, Kibbles 'n Bits, Nature's Recipe, and Gravy Train brands as well as the Smucker's private label pet food business. Smucker's sale of these brands was valued at approximately US$1.2 billion, consisting of US$700 million in cash and approximately 5.39 million shares of common stock of Post Holdings, Inc. The deal included relevant trademarks and licenses, and manufacturing and distribution facilities in Bloomsburg, Pennsylvania, USA as well as its manufacturing facilities in Meadville, Pennsylvania and Lawrence, Kansas, USA.