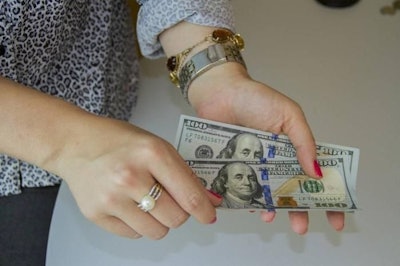 Raphael Pto | FreeImages.com
For the ongoing health of the industry, should pet food manufacturers and pet retailers pull back from the common, long-held strategy of focusing mainly on superpremium products and their purchasers?
That's a concept posed by Bryan Jaffe, managing director, and John Gulvezan, vice president, of Cascadia Capital, an investment firm that closely tracks the pet industry. In their "Pet Industry Overview, Spring 2023" report, they wrote about what they see as a trend toward the industry bifurcating into two markets: superpremium and economy, "with affluent pet owner spend offsetting declining ownership and lower spend from median pet owners."
Continued focus on higher end as consumers turn to private label
The pet market, and especially pet food, has been trending toward premium and superpremium for a while, evidenced by revenue sales continuing to rise as volume sales have remained mostly flat—and that was before the recent round of hyperinflation. Inflation has definitely heightened the situation, with nearly all the U.S. pet food dollar growth of 12% in 2022 coming from rising prices rather than actual sales increases, according to David Sprinkle, director of pet market research for Packaged Facts. Or, as he put it: "Pet food sales growth is dancing to the beat of price inflation."
Further, Packaged Facts surveys of U.S. dog and cat owners showed 41% consider the high cost of pet food the most significant challenge to pet ownership currently (outpacing the usual top concern, the high cost of pet health care), while 74% agreed they are concerned about rising pet food prices.
Given this context, Jaffe and Gulvezan pointed out that projections from several sources portend "meaningfully slower growth" for the market in 2023, though stronger than in most other consumer product goods (CPG) segments. Also, the analysts believe younger pet owners with a "spend first" philosophy starting to take over the pet and pet food category will help ameliorate growth downturns.
Yet, the bifurcation of the market poses warning signs. "The inflationary cycle is showing early signs of subsiding, but higher prices continue to push some segments to the edge or out of the market," Jaffe and Gulvezan wrote. "Retailers' increasing focus on premium products, to the detriment of mid-grade and value solutions, in addition to manufacturers' and marketers' heavy push into alternative form-factor foods and treats, demonstrates that industry participants continue to be primarily chasing higher-income consumers. A renewed focus on more economy-oriented solutions will retain and attract more low- and middle-income pet households."
The market may already be correcting this situation as more consumers turn to private label products, at least pet foods, to save money. "For many consumers, price has become more important than brand," Jaffe and Gulvezan said.
To that end, they shared data showing 19% dollar sales growth for private label cat food and treats in all U.S. retail channels for the first quarter of 2023 (compared to Q1 2022) and 6% growth for dog food and treats. Though unit data was unavailable, they said it would be incrementally higher than the dollar growth.
As pet food producer prices come down, will retail prices follow?
Another factor happening in the market is that pet food producer price inflation may be starting to ease. "Cost stabilization, but not necessarily relief, may be in sight for producers as PPI [producer price index] metrics for meat processors, renderers, resin and transportation have plateaued and appear poised to deflate," wrote Jaffe and Gulvezan.
The picture painted by the data they shared still isn't pretty: For example, average producer prices for meat processed from carcasses have increased nearly 31% since the end of 2017 and remained at peak levels as of April 2023. Similarly, prices for rendered meats and meat by-products soared 77% from December 2017; the good news is that those have started to fall slightly this year. The same with transportation and warehousing costs, which have risen 31% over 2017.
If these and other input costs continue to decline, Jaffe and Gulvezan believe retail prices should follow suit. "It will be critical for manufacturers and marketers to pass along a portion of any cost savings realized in order to prevent the industry from continuing the shift to focusing on the superpremium and high-income consumer, leaving behind more value-oriented demographics," they wrote.
While the overall PPI for the U.S. and other markets has begun to ameliorate in 2023, yet prices in many CPG categories have remained painfully high, some reports have raised the specter of profiteering by manufacturers and marketers. Too many factors are in play within the global supply chain for the story to be that neat and simple (and dark), some analysts point out, but consumers, retailers and politicians are asking questions. Specific to the pet industry, some retailers in Europe have even refused to adopt price increases from pet food companies like Mars and its subsidiary, Royal Canin.
So, Jaffe and Gulvezan may be on to something: Eventually bringing down retail prices if and when producer prices fall sufficiently may better keep the pet industry in balance and help ensure its long-term health and growth.