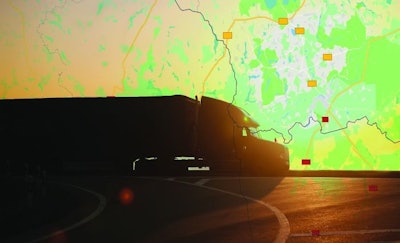 Apriori1 | iStock.com
The U.S. pet food producer price index (PPI) registered at 8.1% year over year (YOY) for August 2023, according to the U.S. Bureau of Labor Statistics' (BLS) initial data. That's lower than July's 8.9%, which seems to signal a continuing downward trend since May 2023.
John Gibbons of PetBusinessProfessor.com, who analyzed and shared the data, always cautions that BLS doesn't finalize its data for up to four months, so we can't start celebrating yet. (Producer prices still being up 8.1% is not necessarily something to celebrate anyway.) But if the final data for July and August end up close to the initial ones, it will be positive news following the decline to 9.3% YOY in June from 14.2% YOY in May (both final numbers).
Except for pet food for species other than dog or cat, the PPI for all product subcategories — wet dog food, dry/semi-moist dog, wet cat, dry/semi-moist cat — was lower in August than July, in terms of YOY comparisons. Producer price increases seem to have settled into something of a pattern in recent months, with wet dog food and dry/semi-moist cat food registering the highest in August, though still both declines from July.
"We'll see how long this pricing plateau lasts," Gibbons commented. "Based on recent history, producer prices could remain stable for about eight months so we could have a lift at the end of 2023."
Link to supply chain: Nestle's remarkable admission
Producer prices offer a good barometer, or proxy, for the state of the pet food supply chain. While that generally seems to have stabilized from the significant disruptions happening at the height of the pandemic, I hear from various companies and people in the industry that there are still spot shortages, delivery hiccups and other pain points happening. Again, that producer prices are up 8.1% at this time is not great.
The severity, prevalence and consequences of supply chain issues during the pandemic became crystal clear in a presentation by executives of Nestle who discussed the company's large Purina PetCare. During Barclays Consumer Staples Conference on September 6, Francois Xavier Roger, Nestle's chief financial officer, said the multi-year supply constraints that Purina experienced made advertising certain pet foods pointless, my colleague Tim Wall wrote, because the company didn't have any to sell at times.
I consider that a pretty remarkable admission, for several reasons. To start, our industry seems fairly tight lipped, keeping problems particularly close to the vest. Also, if Nestle Purina copped to such severe supply chain constraints, imagine how bad things were throughout the industry. (Well, many of probably don't have to imagine it, sorry.)
On one hand, given Purina's size, number of products and facilities, its supply chain is vast and highly complex, so problems were bound to be numerous and frequent. Yet on the other, such a large supply chain and range of products likely has contingencies built in, as well as probably a little cushion. Most of all, a company Nestle's size has the resources to navigate those type of storms better than anyone else (except likely Mars).
Indeed, despite all the issues (including inflation), Purina's North America business has continued to grow in sales volume, not just revenue. "For us in pet, it was by far the most resilient category as we move through all the pricing and all the supply," Steven Presley, CEO of Nestle's North America zone, said at the conference.
Outlook for pet food supply chain and producer prices
Despite the positives presented by the Nestle executives, they painted a stark picture of how bad things had been and how much catching up they still had to do. "We've been incredibly supply-constrained in that business for the last three years," Presley said. "We're building capacity. Some of it's online now. The new factory comes online at end of this year. Another one will come online in 2024. And so, we still have supply runway to actually catch up on."
The ongoing PPI decline — especially if it continues — could mean other companies are catching up and knots in the chain are smoothing out. The supply chain may never return exactly to what it was pre-COVID, but perhaps it will eventually settle into a new, more stable state.