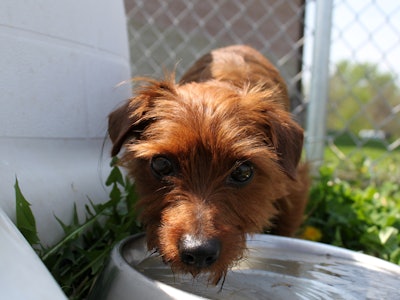 Andrea Gantz
Hill's Pet Nutrition made up 22% of parent company Colgate-Palmolive's sales in the third quarter of 2023. Hill's operating profit stood at US$201 million for the quarter. The company reported their earnings on Oct. 27.
Hill's organic sales grew by 15% and was led by the United States and Europe. Net sales increased by 21.5%. Hill's operating profit declined as a percentage of net sales primarily due to higher raw and packaging material costs and unfavorable mix due to private label sales resulting from acquisitions of pet food businesses, although this was partially offset by higher pricing and cost savings from Colgate's funding-the-growth initiatives.
About Hill's Pet Nutrition
Hill's Pet Nutrition sells more than 300 products, principally through authorized pet supply retailers and veterinarians in more than 80 countries worldwide, according to Petfood Industry's Top Pet Food Companies database. Hill's operates major manufacturing and warehousing facilities in Bowling Green, Kentucky; Topeka, Kansas; Emporia, Kansas; and Richmond, Indiana, USA. Its primary research center is located in Topeka, Kansas, USA. Hill's also runs major manufacturing and warehousing facilities in the Czech Republic and the Netherlands.
Hill's annual revenue in 2022 was US$3,713,000,000
Recent news about Hill's Pet Nutrition
In October, Hill's Pet Nutrition announces the grand opening of its newest manufacturing plant in Tonganoxie, Kansas. Located on more than 80 acres, the 365,000 square foot, fully-designed smart facility will increase the company's production capacity for canned pet food and provide a runway for continued expansion of Hill's Science Diet and Prescription Diet brands.
Also in October, a United States District Court judge granted a group of pet owners' complaint against Hill's Pet Nutrition, elevating the case to a class action lawsuit on behalf of other pet owners in Illinois. The plaintiffs' allegations centered around Hill's requirement that pet owners obtain a prescription from a veterinarian to purchase certain pet food formulations. This requirement was enforced by PetSmart through the use of a MedCard. The plaintiffs asserted that Hill's prescription diet was not legally obligated to be sold with a prescription, which allegedly rendered the representations made by Hill's as false. The plaintiff's original filing also named PetSmart, but the judge denied this part of the complaint.