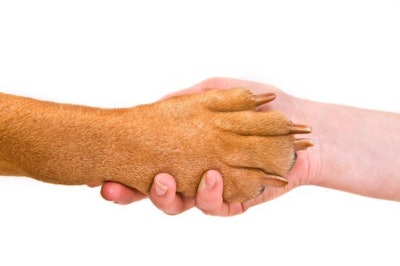 Vitaly Titov, Bigstock.com
This year to date has seen some notable pet food mergers and acquisitions (M&A) — and several more happened just this week — but if you've been thinking M&A activity has slowed, you're correct.
"The pet industry is poised to outperform the broader capital and M&A markets, but macro market conditions will constrain deal volume in total," wrote Bryan Jaffe, managing director, and John Gulvezan, vice president, of Cascadia Capital in their latest report, "Pet Industry Overview, Spring 2023." Their data shows pet industry transactions peaked in 2021 at 162 deals, while 2022 ended up with a little more than 100 deals. That's a 37% decline, which increases to 52% if you take away veterinary service transactions, they wrote.
Caution among PE investors hasn't stopped new flurry of pet food deals
The macro market conditions they referred to include decreases in debt availability and rising costs in borrowing from available sources, which are causing private equity (PE) investors — a growing segment of the pet business ownership market—to be more cautious. For publicly traded companies, markets are "closed for business," Jaffe and Gulvezan wrote, but said that business could pick back up later in 2023 or in 2024 if stocks return to a bull market and the U.S. has a "soft landing" from its currently inflationary economy.
They believe the pet industry has grown in professionalism, a key reason for its attractiveness to PE — and indeed, most pet food M&A deals in 2023 have involved that category of buyers. The main exception lies with Post Holdings acquiring most pet food and treat brands from J.M. Smucker in May. Before that, Natural Balance and Canidae pet food companies, both owned by PE businesses, announced a merger in March. (They have yet to reveal what the newly combined company will be called.)
Then this week alone saw a flurry of deals, all involving PE firms. First, L Catterton, a consumer-focused investment firm with decades of experience with pet food brands (including Canidae), invested about US$60 million in Drools Pet Food, a large and growing company in India. (The press release says its India's largest domestic pet food manufacturer.)
Just a day later, BrightPet Nutrition Group, backed by A&M Capital Partners, another PE firm, continued its acquisition spree of the past few years by buying Raw Advantage Processing, a family-owned co-manufacturer of freeze-dried and frozen raw pet food and treats in Oregon. And the day after that, PE firm Topspin Consumer Partners announced it's acquiring treat manufacturer Three Dog Bakery.
Finally (maybe), Alphia Inc., which is backed by PE investment firm J.H. Whitney Capital Partners, announced a strategic partnership with Better Choice. That will include a US$5 million investment in Better Choice, which the publicly traded company said it will use to eliminate debt; in addition, Alphia will now manufacture Better Choice's flagship pet food brand, Halo. This deal may put to rest, at least temporarily, the speculation that Alphia may be up for sale.
Focus on premium pet foods, co-manufacturing
Perhaps all this sudden pet food M&A activity means PE firms are becoming less cautious, or that they're just following the market trends and successes. According to Jaffe and Gulvezan, those include premium pet food brands as well as co-manufacturing. "We continue to believe the transaction markets will favor premium and owned manufacturing assets, and anticipate that co-manufacturing and nonmedical pet services will replace pet supplements as the sectors of the market most in the transaction spotlight over the balance of 2023," they wrote.