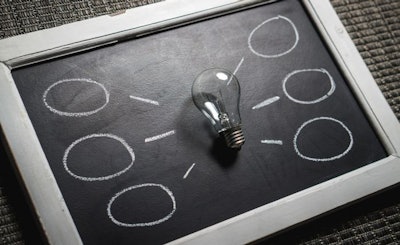 Pixabay | Pexels.com
Recently a longtime pet industry consultant asked for my insights on innovations coming in the next five or so years for pet food and pet care. Besides continuing research and advances in understanding pets' gut microbiomes, which I believe will soon lead to fully customized diets for individual dogs and cats, I admit I was hard pressed to see anything specific in my crystal ball — specific and truly innovative, not just new iterations of existing pet food products and ingredients, even more novel ones like alternative proteins.
In my comments to the consultant, I mentioned that some people would argue there haven't been any innovations of the breakthrough, category-busting type in pet food for a while. But I believe that with all the money, research and creativity coursing through our industry, some are bound to emerge soon.
Fueling my beliefs? Recent announcements showcasing highly innovative developments, as well as continuing expansions of programs designed to spur innovation in pet food and pet care.
Innovation in alternative pet food proteins
One press release that caught my eye involves the newest darling of hype: AI, or artificial intelligence. It seems to inspire equal measures of awe, enthusiasm, hand wringing and existential angst. Whatever your view (mine is a combination of all those reactions), there's no denying that companies and people are coming up with very creative ways to use it.
Take this example: BioCraft Pet Nutrition (formerly Because Animals), which launched a new pet food ingredient of cultured chicken protein — itself based on the innovative concept of deriving protein from cultivated cells, rather than live animals — just announced a new AI/machine learning tool that "accelerates R&D to achieve optimal cell proliferation and nutrient production," according to the press release. In other words, it seems BioCraft is offering its technology to others in the cultured protein space. Not only innovative, but also quite generous.
Also in the realm of alternative pet food proteins, I've heard talk of new research (as yet unpublished and unannounced) on insect protein offering previously unknown and unique health benefits to pets. We'll have to stay tuned for that, and I'm confident it won't be the only new finding coming to light.
Funding for pet food startups
Meanwhile, the number of pet food companies funding entrepreneurs and startup companies exploring new products, technologies and services continues to grow. For example, Mars Petcare recently announced a new venture capital fund, Companion Fund II, in partnership with Digitalis Ventures. The US$300 million fund will "back founders whose companies are leveraging breakthrough science, technology and design to improve the lives of pets, pet owners and veterinarians," according to a press release. It follows the first Companion Fund of US$100 million launched in 2018.
The venture capital fund is in addition to Mars' backing of Leap Venture Studio, which offers support and guidance from top industry experts to early-stage pet care startups from the world. It just opened applications for its eighth program.
Nestle Purina PetCare also funds pet startups through its Purina Accelerator Lab, which offers the Unleashed competition to find and support new companies trying to break into the market with innovative concepts. Its latest program just finished taking applications, and this year began accepting applicants from Brazil and Mexico.
Investing in new companies and initiatives is not confined to just the giant pet food companies. Kormotech, a US$124.6 million company based in Ukraine, has also launched a venture arm, Kormotech Ventures, based in London and focused on early-stage investments for pet care startups in Europe and the U.S. The company plans to manage the selected projects.
"As a family-owned business, we are committed to adding value to our partners by sharing our manufacturing and supply chain expertise and the potential of our industry-leading talent, which will be shared at the Kormotech Ventures level," said Rostyslav Vovk, CEO and co-owner of Kormotech.
That the company has been able to itself expand during a war is amazing enough; its investment in other companies speaks volumes for its commitment and for the future of the industry as it moves toward greater innovation.