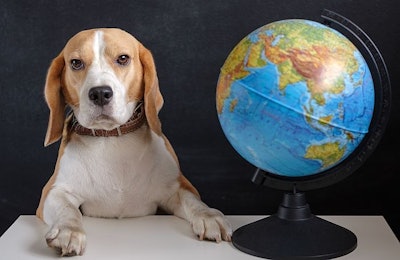 Pet World Nutritions, a major pet food company from Malaysia, recently welcomed a new part owner in Creador, a private-equity firm whose regional business thrusts align with Pet World's goal to expand across Asia.
Based in Kuala Lumpur, Creador has acquired a 40% stake in Pet World from its parent company Wah Kong Corp, but financial details were not disclosed. With the buyout, Pet World's earlier investor, COPE Private Equity, exits the company after a two-year partnership that resulted in a new pet food factory in Selangor, Malaysia. The manufacturing facility produces 3,000 metric tons of pet food every month.
Pet World makes premium wet and dry pet food under the brands ProBalance for dogs and ProDiet and Delizios for cats.
With Creador, which claims to be an expert on mergers and acquisitions around the region, Choy Peng Yew, CEO of both Wah Kong and Pet World, is eager to expand regionally through strategic partnerships with other pet food brands from Southeast and Northeast Asia, and even from the Middle East.
Creador founder and CEO Brahmal Vasudevan praised Pet World's management team for their "exceptional capabilities by winning in an industry dominated by large multinationals." Pet World is Creador's 50th investment since it began in 2011. Aside from Malaysia, Creador has business interests in India, Indonesia and the Philippines.
The new Pet World management has made no mention of an earlier plan for an initial public offering (IPO) in Singapore to raise US$100 million by the end of 2023, as reported by Reuters.
Meanwhile, in October, Pet World announced that it has successfully formulated a sustainable type of dog food using Black Soldier Fly Larvae (BSFL) protein. This was the direct result of a strategic partnership that Pet World forged with feeds company Nutrition Technologies and animal welfare group SPCA Selangor in May 2022 to create a sustainable source of food for shelter animals using alternative protein.
The ProBalance BSFL kibbles are not for commercial distribution yet, but they are being donated to animal rescue centers as part of the company's corporate social responsibility
Established in 2006, Pet World produces 100,000 tons of pet food a year and has over 20,000 sales distribution points across the country. The company exports its pet food products to Thailand, Indonesia, China and Singapore.