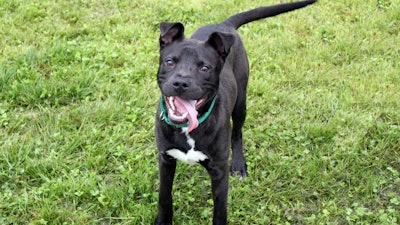 Andrea Gantz
Over the years, I've attended pet food production conferences and similar events in Mexico, Colombia, Peru, Chile and Argentina. Although getting to these events was generally easier than hopping from bus to bus while I was backpacking from Honduras to Bolivia in 2007, Latin American travel presents challenges even for the jet set. Nevertheless, pet food industry professionals in Latin America have overcome these difficulties.
Compare the geographic barriers of Latin America to the wide-open spaces in Anglophonic America. The Rocky Mountains are more than a speedbump, but pet food industry professionals in the United States and Canada generally face fewer logistic challenges to transporting heavy machinery or bulk ingredients. European pet food industry companies have even fewer geological and biological blocks to commerce, the Alps notwithstanding. Geographic barriers in Latin America include the Amazon Rainforest, Andes Mountains, Atacama Desert, La Mosquitia Rainforest and Darien Gap. The resulting infrastructure limitations challenge travel and transport among nations, as the Council on Foreign Relations pointed out.
Currency divides many of these nations. Soles, reales, pesos, quetzals, Lempiras and U.S. dollars are some of the currencies that businesses in Latin America must negotiate when conducting international operations. Each of these currencies varies in exchange values from day to day. Some of those currencies fluctuate dramatically over time. Having a travel credit card made life easier for me during the past few years of travel, compared to the wad of random currencies I carried as a backpacker. However, for big money deals and international payrolls, currency values can be an issue. Similarly, customs and trade controls can make travel and commerce among Latin American countries more difficult than in the United States or European Union.
Despite these challenges, ADM found success in their operations in Mexico. In October, ADM announced its investment US$33 million to build and open a new pet food production line in Guadalajara, Jalisco, Mexico. ADM has been present in Mexico for over 65 years. ADM Animal Nutrition expanded its presence in the pet food market in 2019 with the acquisition of Neovia. The company emphasizes contract services to provide premix and custom blending to other pet food manufacturers.
"Adding this new production line in Guadalajara will increase the manufacturing workforce by 65% and optimize dry pet food production flow for the Ganador and Minino pet food brands, as well as support the development of new ranges in ADM's portfolio," Jorge Martínez, president of ADM Pet Nutrition told Petfood Industry.
"Regarding manufacturing in Latin America versus other countries, ADM has qualified labor and expertise in the entire production process in addition to having certified plants that offer the same capabilities as facilities in Europe and the USA," he said. "According to the National Geographic and Statistics Institute in Mexico, during 2022, Jalisco had an 8% increase in its economic activity, which ranks it among the three nationwide states to be attractive for private investment. Our decision to open this third line in Guadalajara reflects the growth that our brands have had in recent years. Notably, Nielsen and ISCAM rank ADM pet nutrition as second place in the dry pet food market, with brands such as Ganador and Minino that have been on the market for 25 years."
Likewise, geography hasn't proven to be a problem for ADM in Mexico.
"In the case of product transportation in Latin America, in general companies can transport goods with no issues even with the topographic challenges of the region," Martínez said. "Jalisco is a strategic location for us because of its port in Manzanillo, one of the most important in the Pacific for exports and imports to Mexico, and our factory in Guadalajara positions us well to export. What remains a challenge is protecting the goods being transported. Transportation and shipping logistics can differ between regions and ADM accommodates for these differences."
Trade agreements in Latin America affect the pet food industry
Latin America has witnessed significant developments in trade agreements in recent years, with a notable impact on various industries, including the pet food sector. Trade agreements have facilitated the movement of goods and services, reduced trade barriers, and created new market opportunities for pet food manufacturers and exporters.
Regarding the pet food industry, trade among countries in Latin America often falls under regional agreements and regulations. For example, the Central American countries, including Honduras where I served in the Peace Corps, are part of the Central American Common Market (CACM). The CACM promotes trade and economic integration among its member countries, facilitating the exchange of goods, including pet food products, within the region.
The Dominican Republic-Central America FTA (CAFTA-DR) is a free trade agreement between the United States and a group of smaller developing economies, Costa Rica, El Salvador, Guatemala, Honduras, Nicaragua, as well as the Dominican Republic. The CAFTA-DR promotes stronger trade and investment ties, prosperity, and stability throughout the region and along our Southern border.
Another prominent trade agreement in Latin America is the Pacific Alliance, which includes Chile, Colombia, Mexico, and Peru. This agreement has led to the elimination of tariffs on a wide range of products, benefiting the pet food industry by making it more cost-effective to export products within this bloc. It has also streamlined customs procedures, reducing the time and resources required to move goods across borders.
Likewise, the Comprehensive and Progressive Agreement for Trans-Pacific Partnership (CPTPP) includes Mexico and several Latin American countries. CPTPP has opened up export opportunities for the pet food industries in Latin America, Asia and Australia, by reducing tariffs and non-tariff barriers, promoting regulatory coherence, and increasing transparency in trade.
However, not all Latin American countries are part of such comprehensive trade agreements, and trade conditions can vary significantly from one nation to another, such as the Mercosur bloc, which includes Argentina, Brazil, Paraguay and Uruguay.
Trade agreements in Latin America have had a mixed impact on the pet food industry. For countries within these agreements, the industry has benefited from reduced tariffs, simplified customs processes, and increased access to foreign markets. However, the lack of uniformity in trade agreements across the region means that companies operating in multiple Latin American countries must navigate a complex web of regulations.