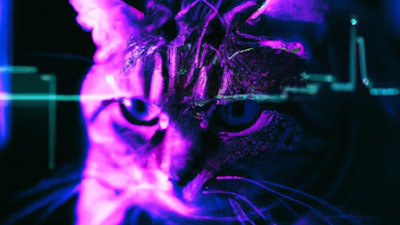 created by Tim Wall using DALL-E 2
Adapted from a press release:
General Mills acquired Fera Pets, Inc., a vet-founded pet supplement company, bringing new health-focused offerings to General Mills' pet portfolio. This pet product company acquisition represents General Mills' first step into the pet supplement category and first acquisition by its newly launched growth equity fund.
As the pet food trend toward humanization continues, pet parents are increasingly demanding healthful products they can trust. Fera Pets, Inc. is reimagining pet supplement products by providing vet-created, science-backed supplements to support pet wellness with high-quality ingredients, accurate dosages and a combination of Eastern and Western medicine.
"The pet wellbeing category is on the rise, as more families look to take care of their pets the same way they take care of their own health," John Parrish, vice president for disruptive growth at General Mills, said in a press release. "We're excited to welcome Fera Pets, Inc. to its new home and look forward to partnering to scale the brand and bring more high-quality pet supplement products to more pets."
Fera Pets, Inc. will become part of General Mills' new growth equity fund, designed to own, scale and incubate strategically aligned businesses for future integration into the company's core portfolio. This growth fund is the third pillar of Gold Medal Ventures, General Mills' disruptive innovation ecosystem, joining G-Works, its internal venture studio, and 301 INC, its corporate venture capital arm.
"We are thrilled to join the General Mills family and embark on a new chapter of growth for our business," said Dr. Michelle Dulake, veterinarian and co-founder of Fera Pets, Inc. "Fera Pets, Inc. was created after recognizing a lack of transparency in the pet supplement category and a gap in the market for a holistic approach to our pets' wellbeing. With the support of General Mills' scaling capabilities, we are looking forward to furthering our mission to create better lives for pets and their families."
General Mills' scale will unlock new opportunities for its growth fund portfolio companies by leveraging the company's brand building excellence, omnichannel expertise and advantaged capabilities. These brands will remain founder-led and independently operated while being provided access to talent and expertise designed to fuel their growth.
"In the venture capital arm, we are constantly scouting for passionate, relentless founders where General Mills has a distinct ability to accelerate their growth," said Johnny Tran, managing director, 301 INC, which sources opportunities for the growth equity fund. "Cofounders Michelle and Emily put their hearts and souls into Fera Pets, Inc., and their passion makes them a perfect first partner for the growth fund."
About companies involved in the acquisition
General Mills' portfolio of brands includes Cheerios, Nature Valley, Blue Buffalo, Häagen-Dazs, Old El Paso, Pillsbury, Betty Crocker, Yoplait, Totino's, Annie's, Wanchai Ferry, Yoki and more. Headquartered in Minneapolis, Minnesota, USA, General Mills generated fiscal 2023 net sales of US$20.1 billion. In addition, the company's share of non-consolidated joint venture net sales totalled US$1.0 billion.
Gold Medal Ventures is General Mills' disruptive innovation division, which leverages the company's expertise and scale to make the food system work for tomorrow's families starting today. Gold Medal Ventures is uniquely designed to build new businesses through its venture studio, G-Works, to invest in outside ideas through its venture capital arm, 301 INC, and to accelerate the growth of acquired or existing businesses through its growth equity fund.
Fera Pets, Inc. offers a veterinarian-formulated line of pet-approved supplements. It uses high-quality ingredients that are effective, clean and delicious. Each product is manufactured in the USA and bears the NASC seal. Fera Pets, Inc. is led by Dr. Michelle Dulake and Emily Hsu, lifelong friends-turned-entrepreneurs who combined their respective expertise and backgrounds to formulate a line of pet supplements meant to keep pets wild at heart and running free as long as possible.