As part of the Petfood Forum 2022 Student Program, The Future of Pet Food Pavilion (located in the exhibit hall) will host an expert panel on May 3 from 11:15 a.m. to 12:15 p.m. called "From research to resumé: How to launch your pet food industry career." Panelists include Bart Dunsford, Ph.D., PAS, business development manager for Lallemand Animal Nutrition; Michael Steilen, marketing director for Lallemand Animal Nutrition; and Emily Lyons, partner at Husch Blackwell.
The three industry experts will discuss the paths that led them to their current positions in various aspects of the pet food world; give their insights on what potential employers may be looking for; provide tips on the most attractive resumé line items to strive for; and answer any questions about where to start when it comes to breaking into the pet food industry.
More on the panelists
Michael Steilen has over 20 years of animal health, brand management and leadership experience to his role as marketing director at Lallemand Animal Nutrition. In addition, he has experience marketing analytical devices for both biotechnology and human medicine. Steilen holds a bachelor of science degree in biology and microbiology in addition to a master of business administration degree, both from Iowa State University. In his spare time, Steilen is an avid homebrewer, golfer, woodworking enthusiast, photographer and fan of the Kansas City Chiefs and Kansas City Royals.
With almost 30 years of pet food industry experience and over 500 scientific publications and global patent applications, Dr. Greg Sunvold provides expert pet nutrition advice to improve and create many diverse pet products marketed globally. After completing his thesis research on the role of fermentable fibers in dog and cat diets and obtaining a Ph.D. in Nutritional Sciences, Sunvold spent almost 20 years in The Iams Company/Procter & Gamble pet care group. Among other accomplishments, during this time he developed the gastrointestinal health world leadership research area with key research contributions involving isolating novel probiotic strains, clinically demonstrating efficacy of prebiotics, probiotics and other microbiome management tools, and developing novel product forms for delivering live probiotics. He then went on to consult for many companies including those active in the food stabilization/pathogen control category utilizing naturally derived biotics. Having actively practiced in the microbiome field throughout his career, Sunvold leverages deep technical knowledge to actively identify ways to apply innovations arising from this area into the pet food industry. In his current corporate role at Cool Springs International, he is responsible for implementing nutritional innovations into hundreds of pet food products. Further, Sunvold founded Microbiome Health LLC, a company focused on applying innovative microbiome technologies into pet supplements in order to improve pet health and well-being.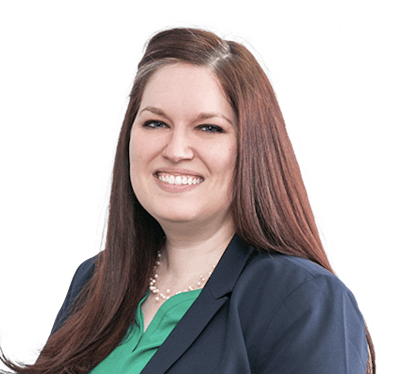 Emily Lyons grew up on a Northern Illinois dairy farm, and now helps clients bridge the gap from farm to fork. Her research and writing skills — and a preference for people rather than cows — set her on the path to become an attorney. Understanding that food and beverage producers face tough choices regarding sustainability, marketing and legal requirements, she steers clients toward best solutions. Before private practice, Lyons served as counsel and director of regulatory affairs at the International Dairy Foods Association (IDFA). Her unique ability to speak the language throughout the supply chain brings clients value as she navigates complex scientific information, melds it with antiquated regulatory constructs and makes it understandable, all while remaining innovative and cutting edge.
More on the Student Program
The Student Program segment of Petfood Forum strives to build a bridge between the pet food industry and those looking to potentially enter it. With access to all educational sessions and the exhibit hall, students attending Petfood Forum are able not only to learn more about all facets of the industry, but also to network and speak with potential future employers. A two-day research presentation component provides those students studying companion animal nutrition and related areas with the opportunity to present their completed academic research to their peers and the industry. For more information on the Student Program, please contact Student Program Coordinator Lindsay Beaton.
More on Petfood Forum 2022
Petfood Forum's 30th anniversary conference and tradeshow will be held May 2-4, 2022, in Kansas City, Missouri, USA. For more information, head to www.PetfoodForumEvents.com.