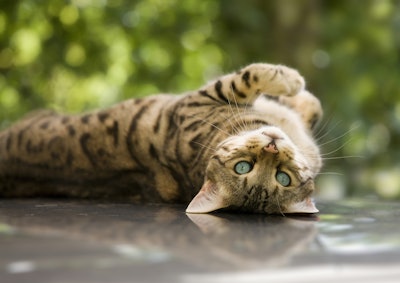 Concern trolling influences pet food trends, formulations
July 6, 2023 — Tim Wall
Concern trolling influences pet food trends both from within the industry and without. Concern trolling involves feigned concern about a particular issue or topic, while actually attempting to undermine or provoke others. Concern trolling distracts people from real treats by setting up a scary paper tiger. Fear of fluoride in public water supplies provides an ideal example of concern trolling, as discussed in an article on Big Think.
Market prospects: Puppy adoption vs. senior dog spending
July 6, 2023 — David Sprinkle
As argued in Packaged Facts' "Pet Population and Ownership Trends in the U.S." (September 2022), a single-minded focus on pet population growth, or even more narrowly on new pet parents, can mean looking at pet market opportunities from the wrong end of the telescope.
Telling the US pet food market's growth story
July 7, 2023 — Debbie Phillips-Donaldson
North American pet food sales will increase at a compound annual rate of 3.4% through 2026, according to Euromonitor International projections. As we know from many reports, this growth — and that over the last few years — has come largely from inflation, aka retail price increases. For example, NielsenIQ data shows pet food prices in the U.S. rose 21.8% in 2022.
Pet food, pet care inflation worldwide continues to fall
July 13, 2023 — Debbie Phillips-Donaldson
New consumer price index data issued for the U.S. this week heralded good news all around, including for pet food and pet care inflation, as retail prices continue to decrease from painfully high levels in 2022 and even earlier in 2023. That welcome decline seems to be happening in many markets around the world.
How pet food can aid vets in pet owner nutrition education
July 18, 2023 — Debbie Phillips-Donaldson
While most pet owners — 96% in a recent survey — said their veterinarians are their most trusted source for pet nutrition advice, only 20% of veterinarians surveyed said they proactively offer such advice during most client visits. The surveys, conducted by the Purina Institute, prompted the research arm of Nestle Purina Petcare to issue the "Purina Institute Handbook of Canine and Feline Clinical Nutrition," a digital reference guide.
Wildlife conservation differentiates pet food brands
July 24, 2023 — Tim Wall
Habitat restoration and conservation efforts can play a role in pet food companies' sustainability and corporate social responsibility plans. For example, Mars Petcare's Sheba brand expanded its efforts to restore coral reefs from Indonesia to Hawai'i.
Pet food innovation happening in ingredients, research
July 25, 2023 — Debbie Phillips-Donaldson
One reason the pet food industry is so dynamic is that it thrives on innovation — and not just through development of new pet food and treat products. (Some in the field would argue that truly innovative new products are few and far between anyway.)